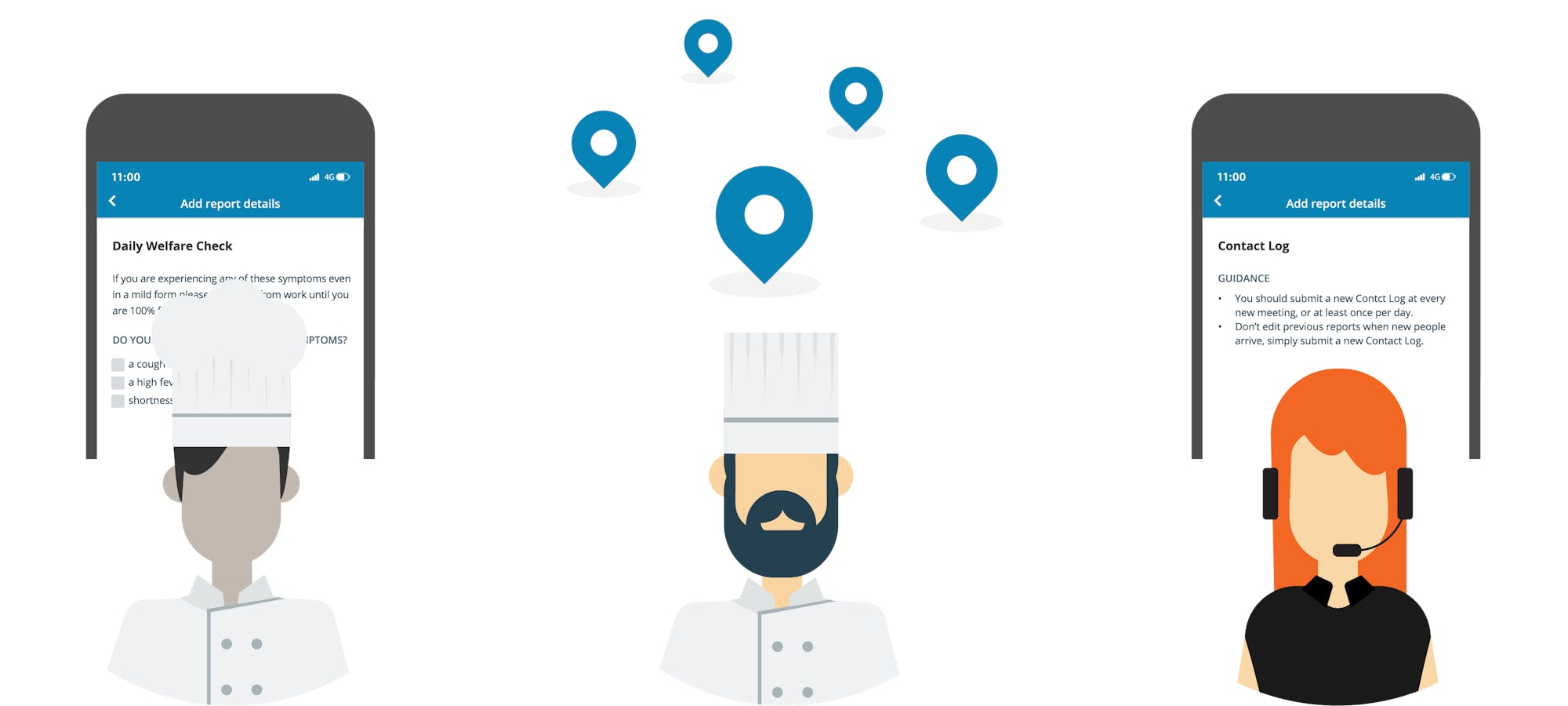 When it comes to collecting data for business contact tracing our experience tells that less is in fact more.

Businesses that are improving worker safety with contact tracing need to carefully consider the value of data they gather and take a position on how much they will collect and how that will impact the success of their contact tracing efforts.

SaferMe's position is clear: Our system aims to use the least possible data from end users in order to establish reliable contact logging for the purposes of contact tracing.

We deliver a personalized table of contacts for each worker - including number of occurrences, and total approximate time of contact. The data can be filtered by the number of days into the past you want to contact trace for, and also by distance and contact length.

This is all that is needed.

However, we've had requests from clients to see individual interactions on a row-by-row basis with accompanying metadata, or the locations of interactions.

Our answer to these requests is a firm: No.

Why? Because it's not needed. Our contact table already provides the data necessary for contact tracing. And protecting the privacy of end users of SaferMe is what is most critical for the success of our solution. If we collect more than is necessary to log the contact between workers then we are unnecessarily impacting their privacy.

As an employer you need to understand that if you overreach with the data you collect people will not trust or use the system you provide. Which means it will inevitably fail.

That's why we do everything we can to use the least amount of data possible, to protect our users' privacy whilst also protecting their wellbeing.

Less really is more!

If you'd like to ask how this would practically apply to your business - book a meeting with one of our international team and we'll share more details with you.
Subscribe below to get future posts from SaferMe
We send out emails once a month. We won't share your email with anyone.