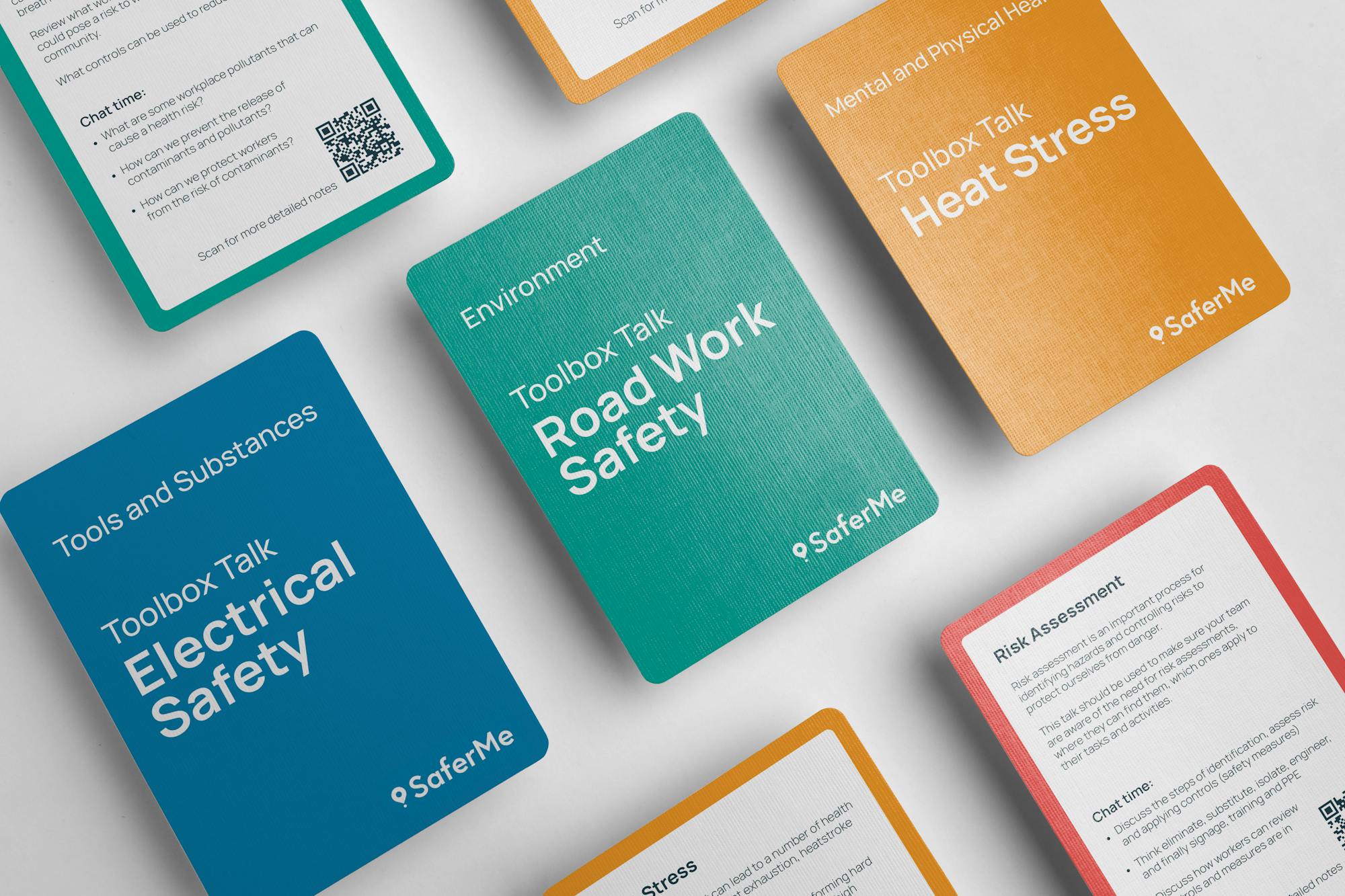 You probably already know that Toolbox Talks are a great way to engage your team in workplace health and safety discussions.
But, unfortunately, they are not always performed.
One of the reasons is that safety leaders have difficulty coming up with new topics. Day after day.
To solve this, you can now use SaferMe's Toolbox Cards to inspire your team.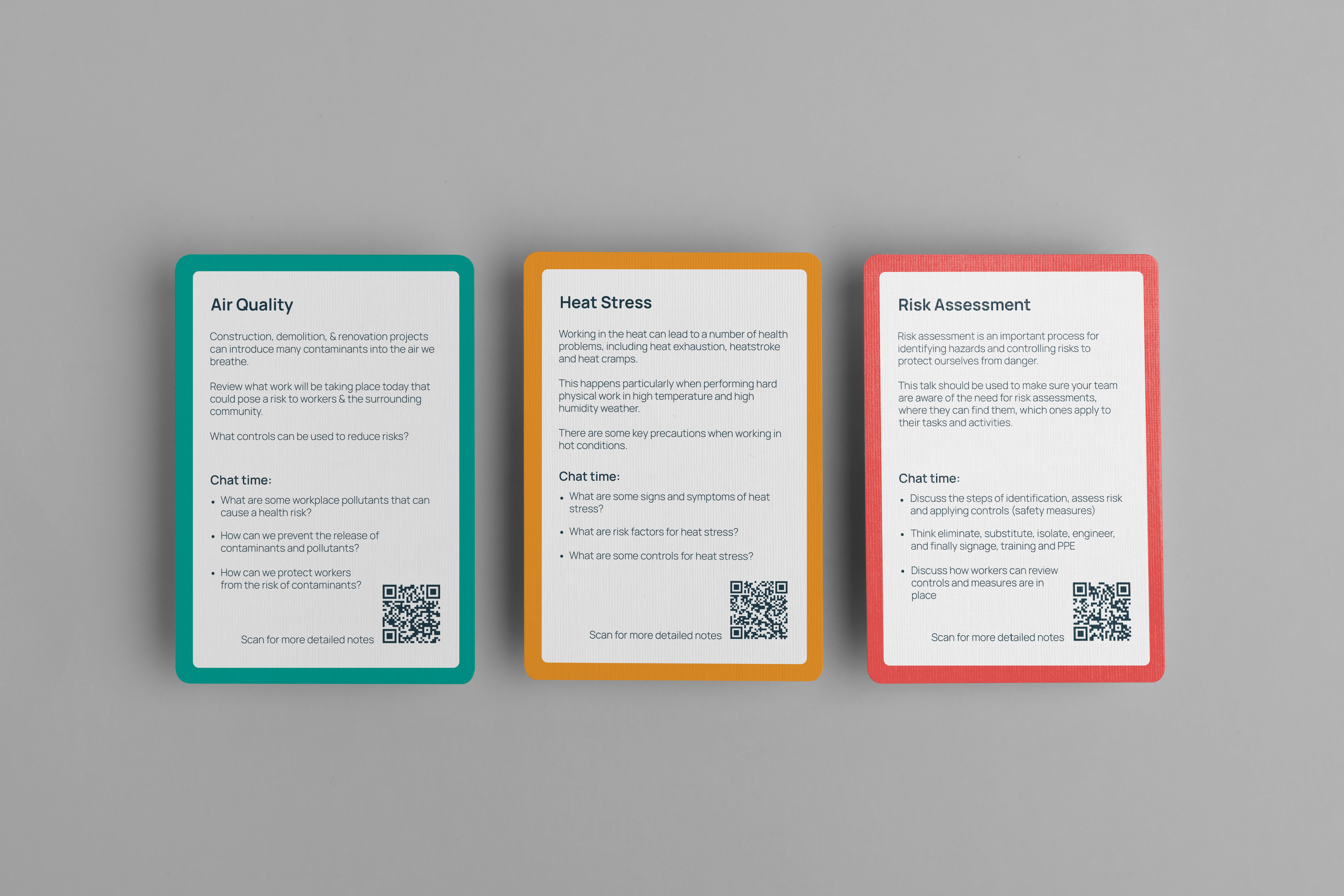 How did we get here?
SaferMe started writing short toolbox talks ideas about 12-months ago, after hearing feedback from customers that they were struggling for inspiration. This was a runaway success.
Tens of thousands of people regularly view SaferMe toolbox talks, and thousands have signed up to get a toolbox talk sent to them daily.
We also built a digital toolbox talk form feature inside SaferMe.
Why are toolbox talk cards needed?
Curious as to why "tool box talk topics" were so popular, we surveyed the subscribers and found that:
63% of organisations are doing daily toolbox talks

61% of organisations did not provide their employees with any resources to help run a toolbox talk

64% told us they needed new ideas….

When we gave options for what would help facilitate the running of toolbox talks, it stood out that

printed cards were what people wanted

.
You ask, we deliver
We worked with expert safety consultants to develop SaferMe Toolbox Talk Cards.
One pack of cards contains 50 toolbox talks with:
Brief notes to start a conversation.

2-3 questions or discussion points, to make sure your toolbox talks are a two-way conversation rather than a boring lecture.

A QR code that links to a detailed online toolbox talk, if you need more information to help run your talk.
Users tell us the toolbox talks cards are working great. The cards are left in places like the lunch room, inside a pickup truck, or wherever is close to meeting places on-site each day.
The cards are especially great for organizations with multiple locations. Using toolbox talk cards helps them have a consistent experience in 1 location, or in 100 locations.
Click here to order your toolbox talk cards.
Subscribe below to get future posts from SaferMe
We send out emails once a month. We won't share your email with anyone.