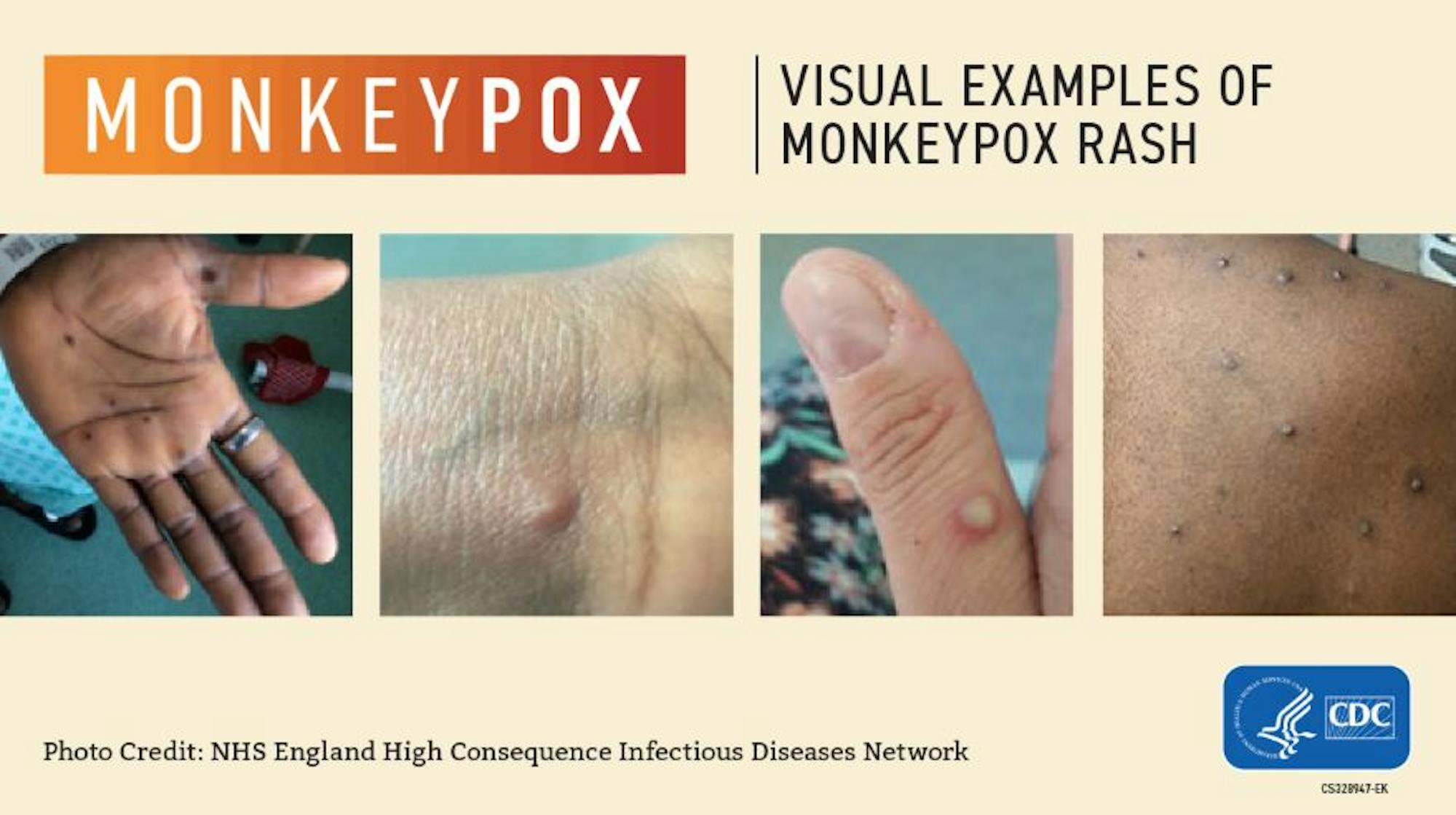 As an expert in contact tracing, business leaders are now reaching out to us to ask about the growing spread of the monkeypox virus. In general, they are all asking a version of this question: What is it that they can do to avoid disruption?
One major concern for business leaders is the length of time needed to fully recover from a case of monkeypox.
Some cases have described up to a month (much longer than Covid isolations), before their lesions were fully healed and they were able to return to a physical work setting.
What this means for business leaders is that avoiding operational disruption and employee sickness from monkeypox are now important risks to mitigate.
How to filter employee contact distance for Monkeypox:
During waves of Covid when the risk of disruption is higher, businesses often adjust the contact distance filters in SaferMe to better protect against spread. For example, a high precaution setting is to select the 20-feet contact filter, rather than the more commonly used 6-foot and 15 minutes filter.
This filtering can be done on every employee's contact table in SaferMe: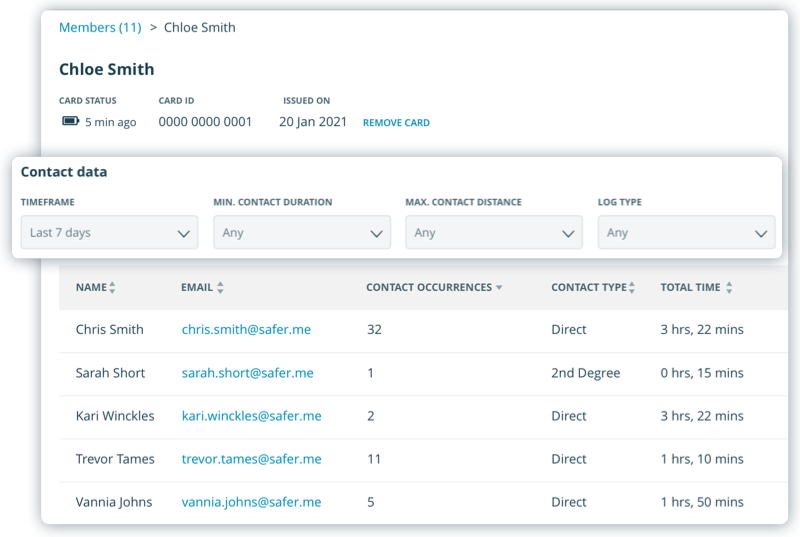 With Monkeypox the 6ft filter setting indicates direct face-to-face contact (coughing and sneezing risks transmission) or direct physical contact, and should any employee experience a case of Monkeypox, this distance setting is a good starting point and in line with current health authority guidance.
What are the current recommendations?
The European Center for Disease Prevention and Control along with the CDC and WHO are publishing regular advice and updates about monkeypox.
The advice about the importance of contact tracing to slow or stop the spread of this virus has been made clear. The ECDC recently said: "Epidemiological experience and mathematical modeling have repeatedly shown case identification and contact tracing as important interventions in this current outbreak…"
To this extent we recommend businesses should be preparing their virus response toolkit now, to ensure they can move with speed and minimize the impact of the virus hitting their organization during the peak of the outbreak.
Why use Bluetooth contact tracing?
Automation now allows your organization to quickly trace the close contacts of a monkeypox case in your team, and isolate those you need to, to help prevent the spread of the virus.
Just as important to a business is not overreacting when a case does occur, isolating too many people, and shutting down when it's not necessary.
Accurate data makes an accurate response possible.
Your team wants to carry on working, feeling safe, confident that their workplace has deployed best practice systems to keep them healthy.
For more information on SaferMe's contact tracing system for Monkeypox, book a meeting here.
Subscribe below to get future posts from SaferMe
We send out emails once a month. We won't share your email with anyone.