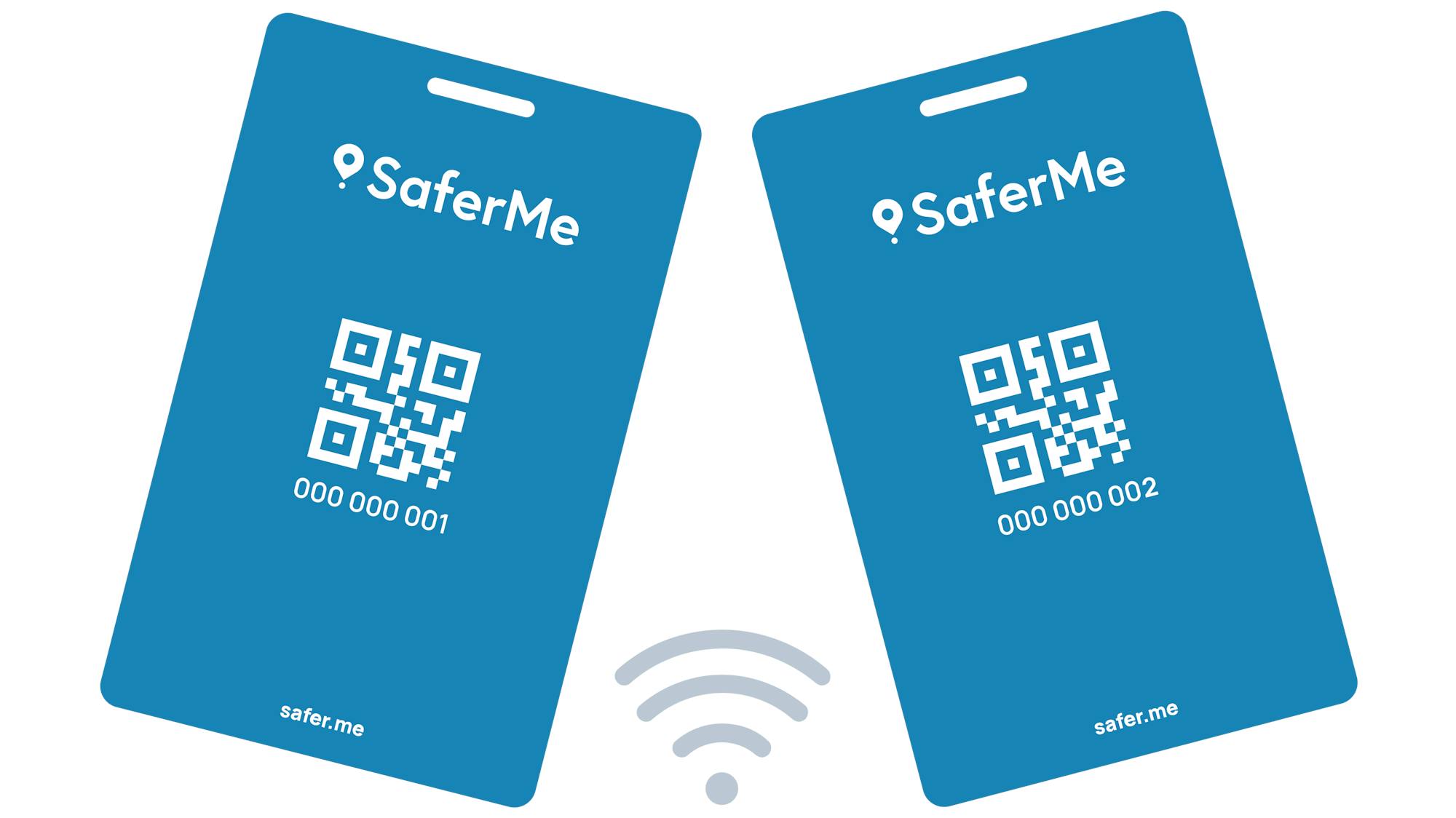 There are three important dimensions to balance when evaluating the best device type to implement for contact tracing.
Accuracy

Worker Privacy

Ease of use
Let's explain further each key component to measure when making your contact tracing technology decision:
The first is accuracy - can the method or device used provide accurate data that will help keep workers and their families safer?

Secondly, considering worker privacy and security and making sure the solution enables workers to feel completely comfortable using the technology.

Thirdly, is the device or method easy to use? Does it fit with workers' normal 'rhythm of work' or does it require significant behavioural changes that could make it a challenge to implement?
If you evaluate all of these dimensions - as many of our clients have - the SaferMe contact tracing wearable card solution is the market leader for returning to work safety.
How does the SaferMe device work?
The card - similar sized to a credit card (but thicker) provides very accurate contact information, allowing you to assess the total time of contact and estimated distance between contacts during interactions. It's more accurate and reliable than bluetooth contact tracing apps, and it is easy to distribute to team members as most employees are very used to using a swipe card at work.

The contact card also provides the most privacy-protecting option for businesses. The card stores no personally identifiable information (PII) and it does not collect location information, only interaction with other devices. It does not require the install of apps on personal devices of employees.
The SaferMe system even enables an anonymous option where users' identity can be decrypted client-side only.

For further peace of mind, SaferMe's approach to data security uses best-in-class encryption, ISO27001 certified data storage, and a broad range of advanced data protection tools.
Ease of deployment and use
Finally, no new Bluetooth infrastructure is required, and no use of workers' personal devices is needed.
The cards do not need to be recharged - a significant pain for employees and solution success - and they last a minimum of six months (guaranteed). In fact, all that workers need to do is wear the card using the provided lanyard and they are doing their part to keep their company's community safe.
The SaferMe contact card is the most practical device on the market for contact tracing, with the technology being robustly tested for accuracy by many large organisations.
SaferMe has been delivering software solutions to keep workers safe for more than five years, and it was one of the first providers of contact tracing solutions to the market when companies needed help to return to work amid the Covid-19 pandemic.

SaferMe has since won the OH&S Magazine New Product of the Year for Virus Management; it has been funded by the New Zealand Government for delivery to New Zealand businesses as part of its world-leading response to Covid-19; and has been referenced by the World Health Organization and leading analyst groups.

Read more and book a free 30 minute demo here
Subscribe below to get future posts from SaferMe
We send out emails once a month. We won't share your email with anyone.