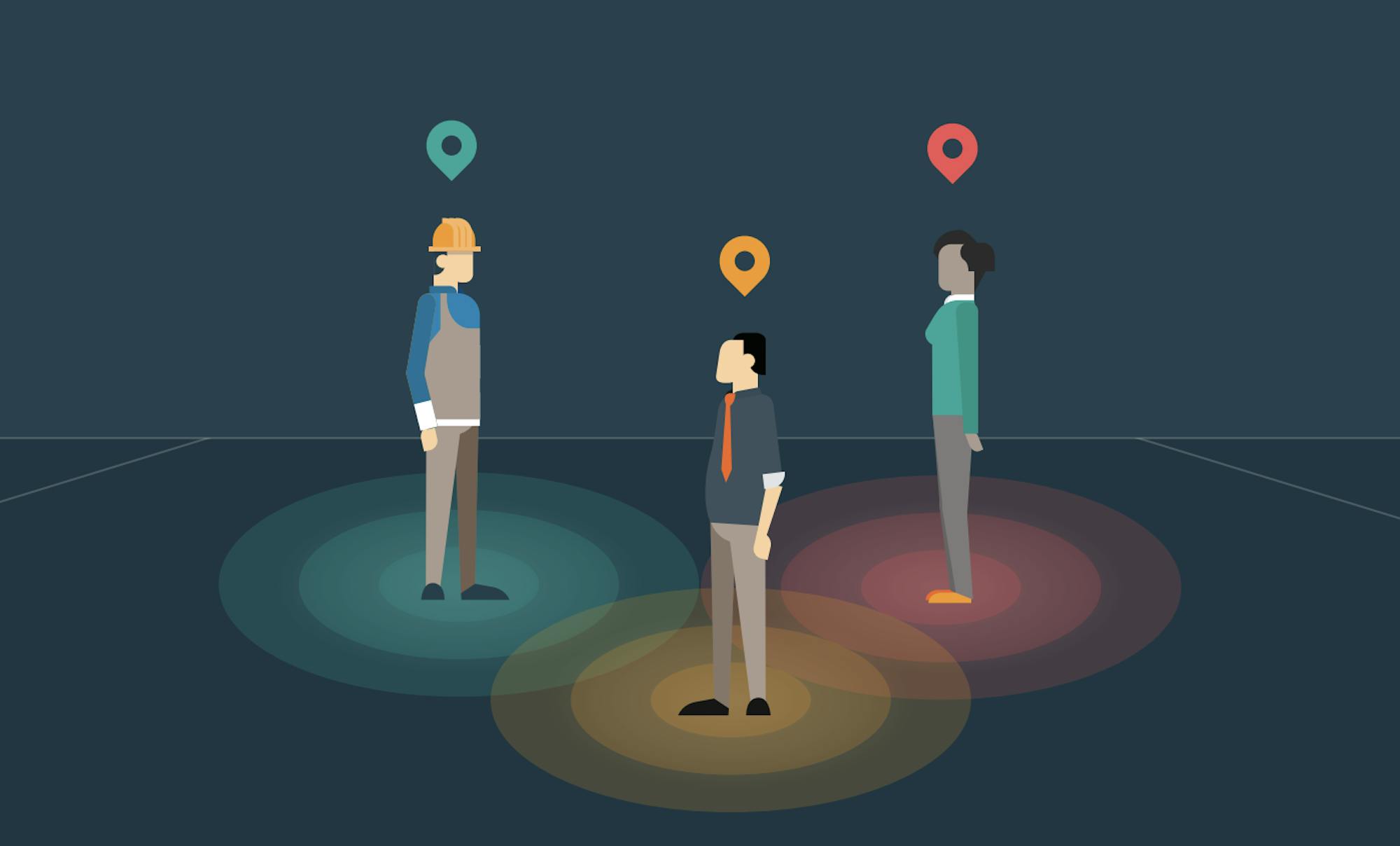 Both businesses and employees are interested in avoiding site shutdowns. We all need to earn money and put food on the table, right?
Employees want to know that it is safe to work. Businesses need to make money to keep functioning. One way to make workplaces safe and remain open is to have an automatic contact tracing system.
SaferMe makes contract tracing badges and software to help make contact tracing easy.
Reasons contact tracing at work is a good idea.
A workplace contact tracing system helps identify employees who have been in contact with each other. For example, if there is an outbreak at work, rapid contact tracing helps employees know if they have been in contact with someone who has covid.
Contact tracing helps businesses stay open. In addition, it helps stop the spread of covid amongst employees and their families, regardless of their vaccination status.
Time is of the essence. Manual contact tracing is a time-consuming and invasive process. It requires employers to investigate where employees have been and who they have had contact with.
Despite these benefits, employees may have questions about the privacy and security of contact tracing at work.
Here are the most common questions to help union representatives give their members guidance.
Does SaferMe know the location of employees?
No, SaferMe does not track the location of employees. There is no GPS or location tracking hardware inside the card.
We don't need a person's location information. All we care about is who has been in contact with whom.
SaferMe is less invasive than manual contact tracing investigations.
How does the SaferMe card know who has been in contact with each other?
Our cards use Bluetooth technology to register how far away they are from other cards.
Can the cards be used to track employees outside of work?
If two employees are associating with each other outside of worksite hours, and are wearing the cards, then the cards will record this close contact.
Regardless, SaferMe does not show employers a register of each occurrence of employee contact. Instead, employers only see a daily snapshot. E.g., Sam was in contact with Jim for a total of 8 hours on Wednesday.
Is any personally identifiable information recorded on the Wearable cards?
No, there is no information about the owner of the card on the card. The information on the card would be worthless if found on the street. The cards are also encrypted.
How long is information on the card stored?
Cards store information for 21 days. After that, it is automatically deleted.
Who has access to employee data within SaferMe?
Each organization determines who can see contact tracing data inside SaferMe. Typically, this access is limited only to select people within an organization, say like a Human Resources Manager or somebody who's in the specific role of a contact tracer.
Subscribe below to get future posts from SaferMe
We send out emails once a month. We won't share your email with anyone.