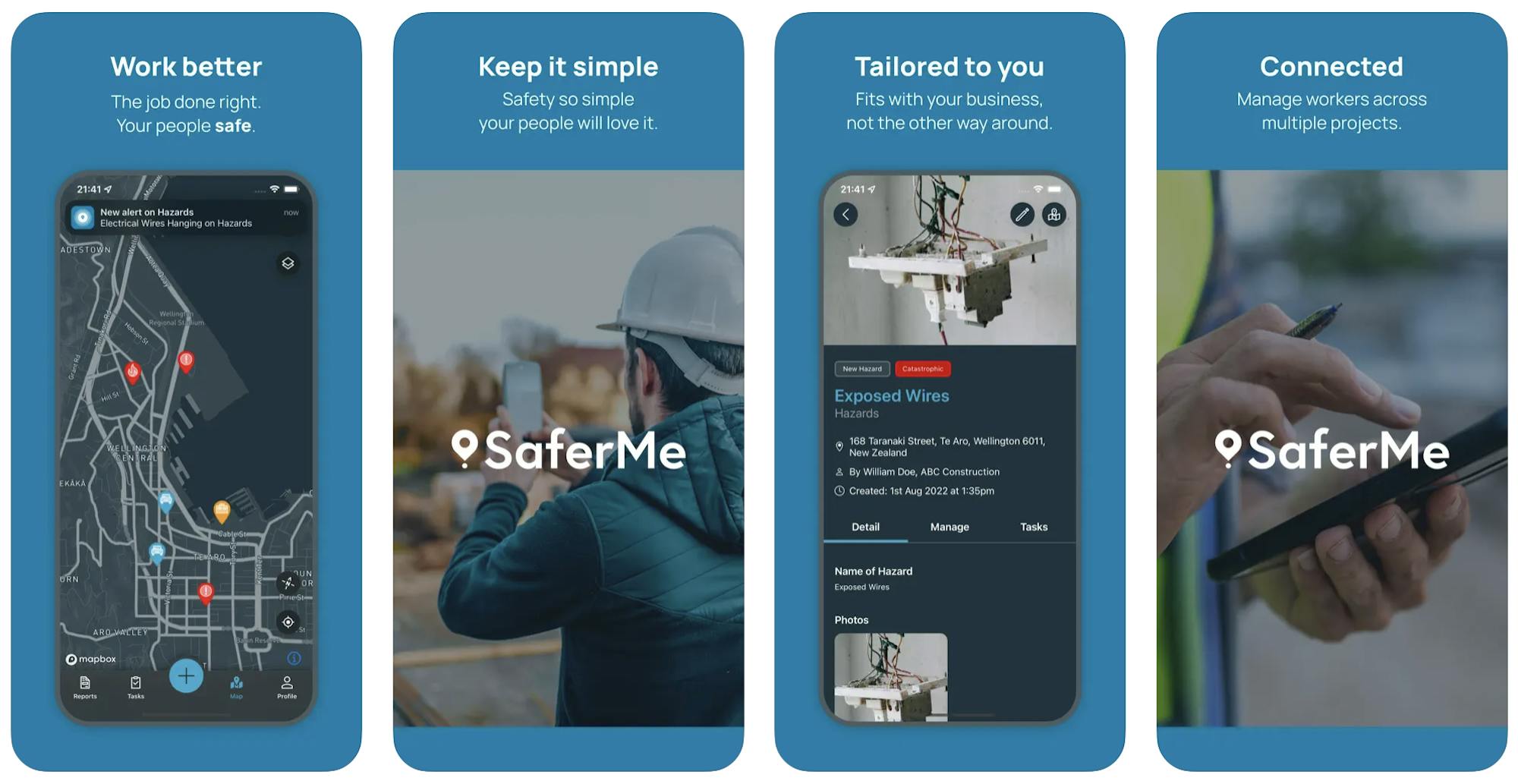 Most places have mobile connectivity, and most people have access to the internet 24-hours of the day... until suddenly they don't.
When moving from job-site to job-site, it is surprisingly common for team members to be stuck in offline areas.
When they are offline the flexibility to enter safety information is gone.
Sometimes even in a well connected workplace, a lack of connectivity can happen in internet dark-zones. In a heavily reinforced concrete & steel corner, or even an elevator.
The lack of offline functionality in safety software leads to loss of engagement in safety. We find this annoying, and it's why at SaferMe we think that making safety easy, even in remote locations, is important.
This is why SaferMe has invested in building seamless, native offline apps. Launching the SaferMe Android app, as a companion to our recently redeveloped iPhone app.
With SaferMe, users can:
Using a safety app anywhere, wherever data entry is needed (even in the elevator).
Eliminate the risk of hazard sharing delays.
Use a faster app - apps with offline capability require less loading time, when moving from offline to online mode.
Data retrieval is less likely to drain device battery too.
Why the lack of offline capability in safety?
Many safety app providers don't go to the lengths needed to provide a seamless offline product - perhaps because the client's purchasing department isn't in the field... in seriousness, it may simply be due to difficulty.
The complex part of building a high quality offline app is weak connection modes. This is where the edge cases happen, in limited/low connectivity, where apps need to be carefully tested and improved.
This is where SaferMe excels.
Learn more about the brand new offline apps here, and receive a demo of what an excellent offline safety app looks like.
Subscribe below to get future posts from SaferMe
We send out emails once a month. We won't share your email with anyone.