About us
We offer a range of services for small and medium-sized business, from free basic health and safety compliant documentation, to a purpose-built system tailored for your business' requirements. Good health and safety practices in the workplace co-relate to positive business performance. We can provide full health and safety support, freeing up time that allows you to focus on what you do best – operating your business.
New to SaferMe? EnviroSafety can get you started
SaferMe is easy to use safety software for smaller businesses. EnviroSafety can help make your switch as smooth as possible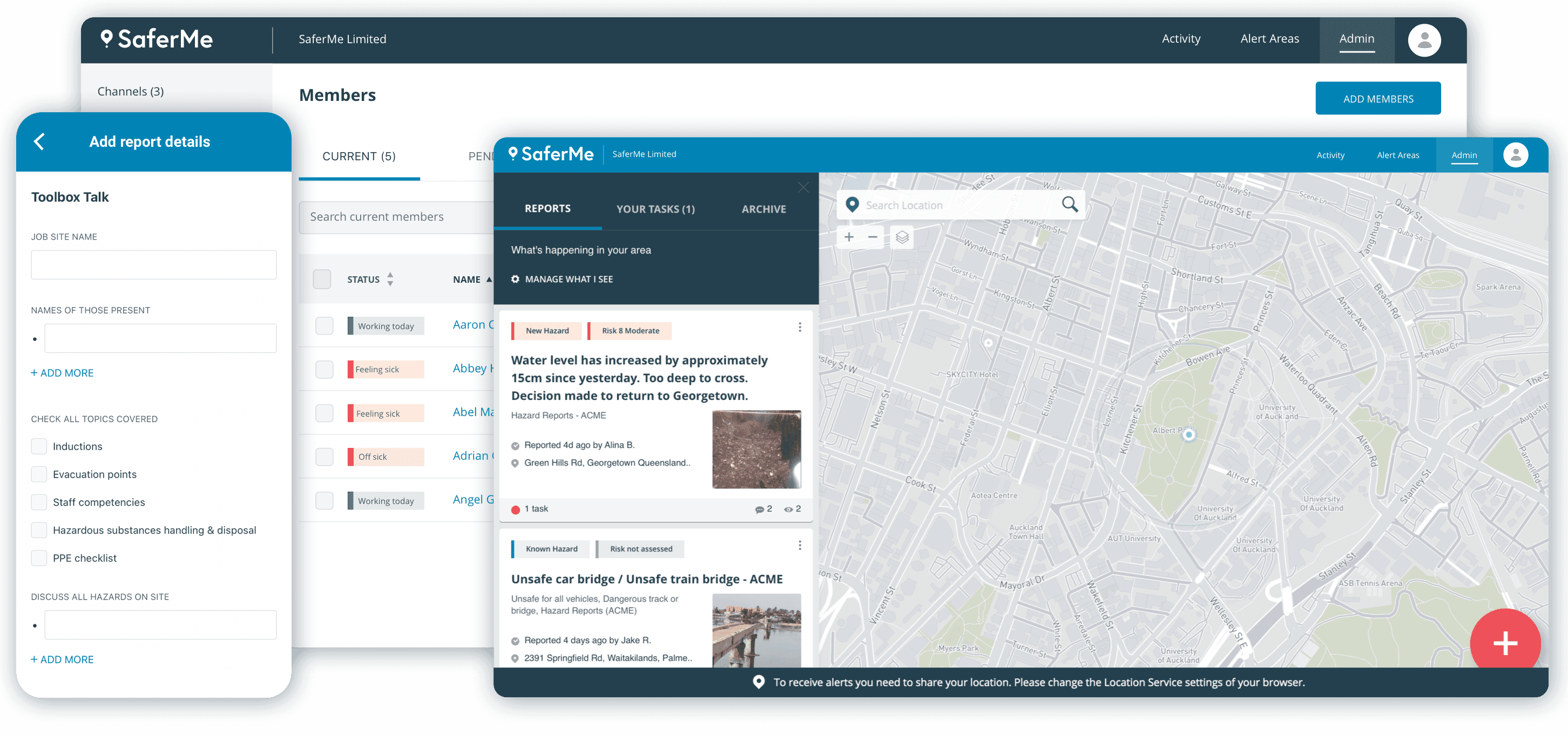 Where can you find us?
EnviroSafety
Auckland
New Zealand