About us
Bay of Plenty's most trusted Safety Advisor. Samson Safety Solutions Ltd was founded in August 2015 and has since worked alongside many small to medium-sized businesses and contracted to much larger organisations e.g. EastPack, C3 and Whakatane Mill Limited.
Our clients range from biodiversity and horticulture contractors to panel & paint shops, fabrication/boat builders, manufacturing, electrical refrigeration, building trades and everything in between.
Health, safety, and wellbeing is a fascinating field, and there's always something new to learn. We are strong advocates for the new approach to safety that is gaining traction with more and more organisations, known as "safety differently". Empowering those doing the mahi is the best way to drive engagement and improvement in safety.
Mentoring businesses with this new approach to safety is what we love to do.

New to SaferMe? Samson Safety Solutions can get you started
SaferMe is easy to use safety software for smaller businesses. Samson Safety Solutions can help make your switch as smooth as possible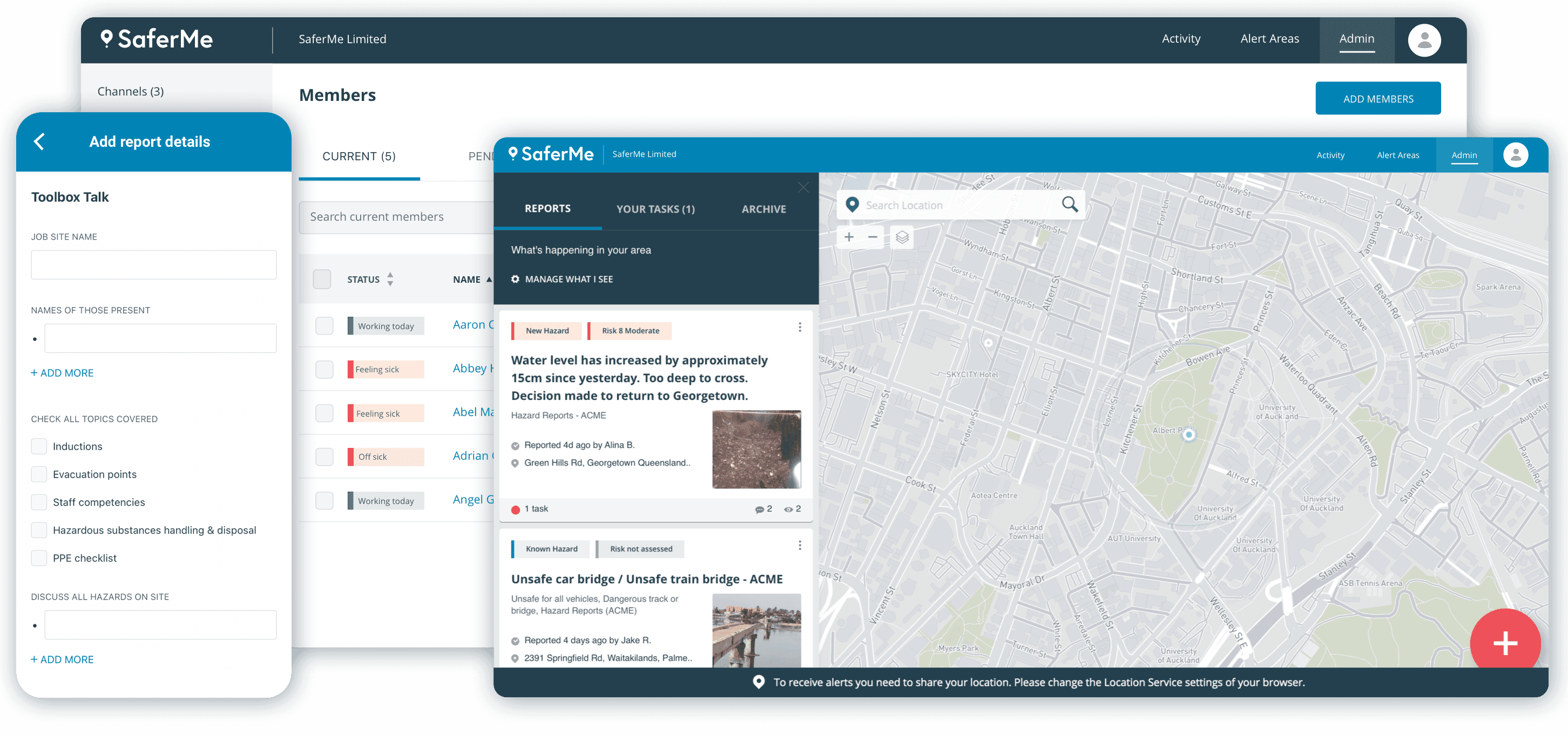 Where can you find us?
Samson Safety Solutions
123 Spring Street Tauranga, 3110
Bay of Plenty
New Zealand