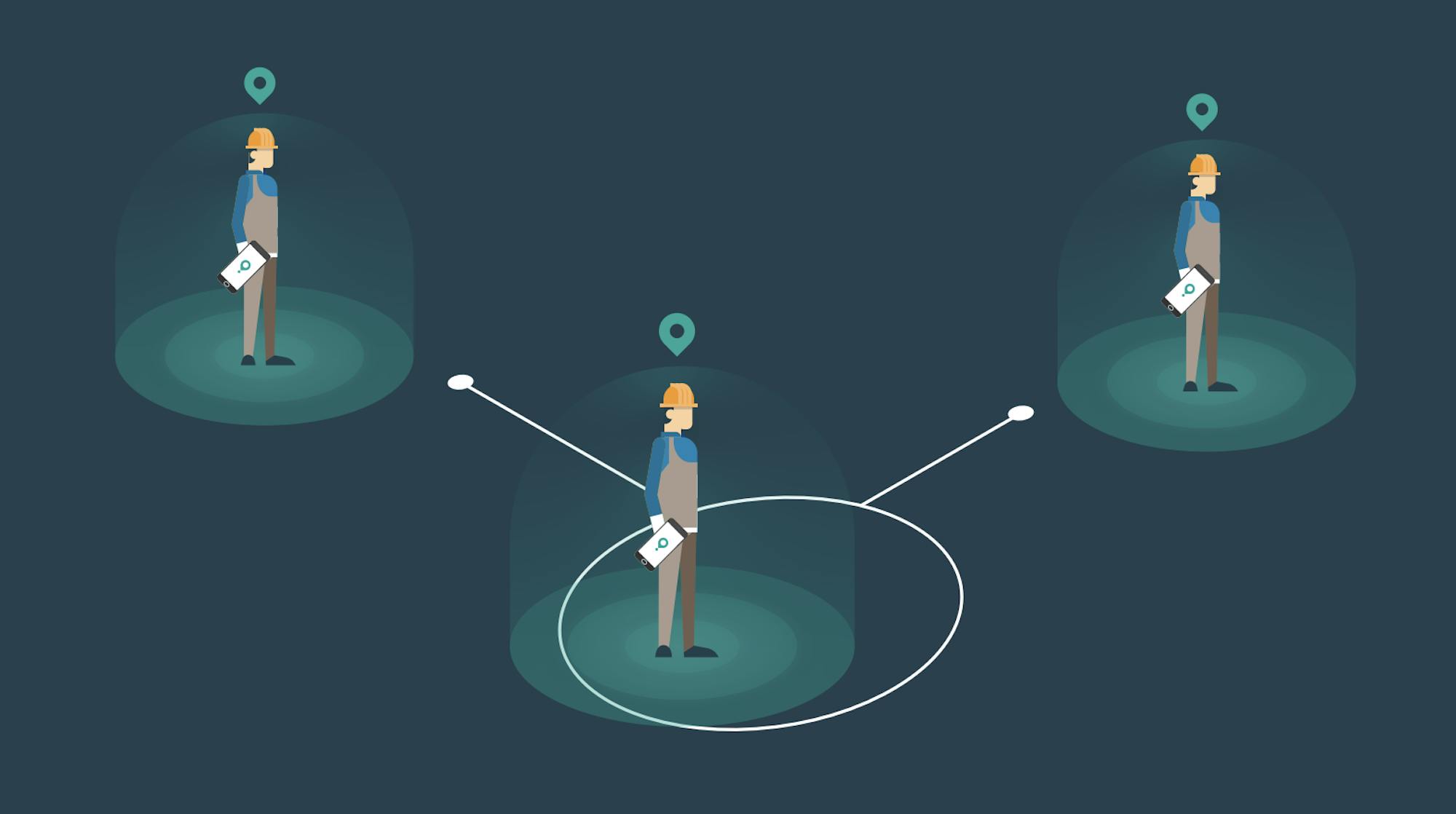 Do you need a social distancing app to help your Covid-19 return to work?
Your answer to that question should be no. Let's explain why.
It's important to understand why social distancing systems are not a practical fit for employees, as you manage your workplace in this Covid-impacted environment.

There are four reasons that social distancing tools are impractical for business:

1. The user experience is a disaster

A social distancing app can sound good in theory. In practice, it would be a nightmare for employees. If you don't want to invest in infrastructure, your option is an app like this from Google which has been released for Android devices. Pulling out your mobile to measure the distance between you and your co-workers all day is not practical. A wearable device that beeps when you get close to people, also sounds interesting, until you try it in the real world...


2. Cost of infrastructure vs value of return
If you are willing to invest in bluetooth infrastructure and wearables for your work environments, then social distancing alerting becomes more feasible. But given the significant costs involved in that project - the relevant question then, is will beeping or vibrating wearables enforce social distancing any better than other methods? Will employees continue using devices that constantly pester them as someone walks by? And what about when workers need to collaborate at close proximity?


3. There are easy / low-cost methods for social distancing

To achieve the outcome of keeping people appropriately distanced as much as possible - there are alternatives. Staff communications, physical posters on walls, and also floor markings to keep people apart are all easy to achieve and low cost methods of driving change with distancing. These measures will achieve a lot and it's questionable what additional value beeping devices will have.


4. You still need contact tracing software
Even if you invest in a social distancing tool - then you still need contact tracing software. Alerts to keep people two meters apart aren't foolproof and if you have positive cases of Covid-19 in your organization, you need to be able to quickly identify and isolate those who are most likely to have been exposed. SaferMe helps you do that. It can also help you be alerted to illness before a positive test is returned.
Subscribe below to get future posts from SaferMe
We send out emails once a month. We won't share your email with anyone.